Featuring stone art and craft work by Mazza.
To commission or purchase an item, send a message to Marianne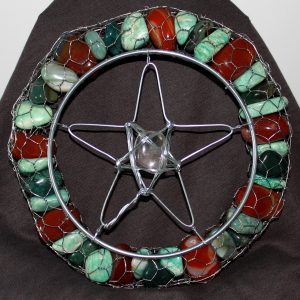 Front door wreath
Carnelian, amazonite, green jasper and clear quartz.
Diameter 170mm.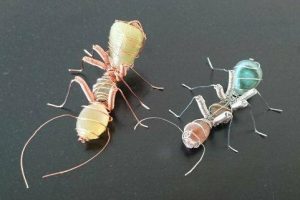 Green Tree Ants
Copper wire and jade
Silver-coloured wire with red+green agate
Approximate body length 100mm.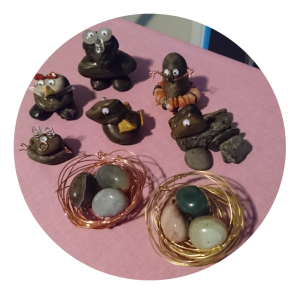 For the kids…
Alien-ites and jasper eggs in nests.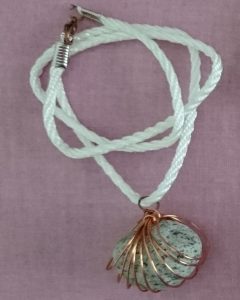 Pendant – copper-wrapped beach pebble from Antarctica.
(NOT brought back by me!)